APAGA FOGO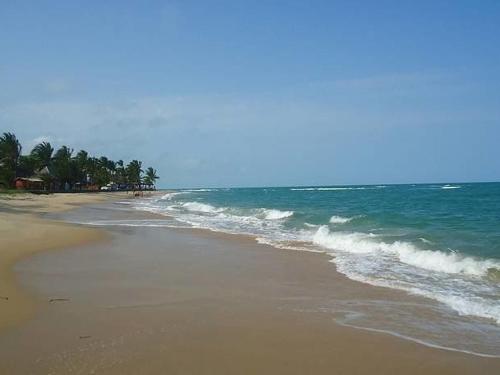 The first beach of the village is near the ferries and mouths of the Buranhém river. This is where the Arraial d'Ajuda Eco Park runs, a water park filled with water slides and wave pool. The beach has infrastructure of tents that offer equipment for the practice of nautical sports, like windsurf and kayak
PITINGA BEACH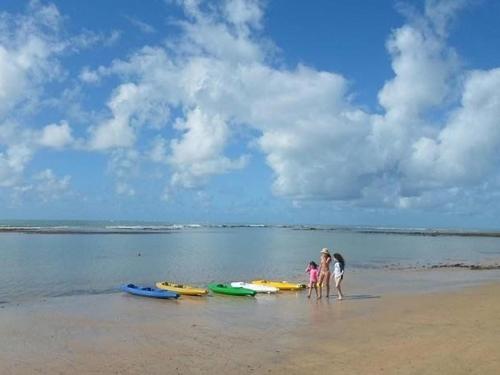 The cove framed by multicolored cliffs is famous for the charm of its inns and tents. With less intense movement, Pitinga is accessible by foot - about half an hour's walk from Mucugê - or by car (ten minutes by dirt road from the center).
TAIPE BEACH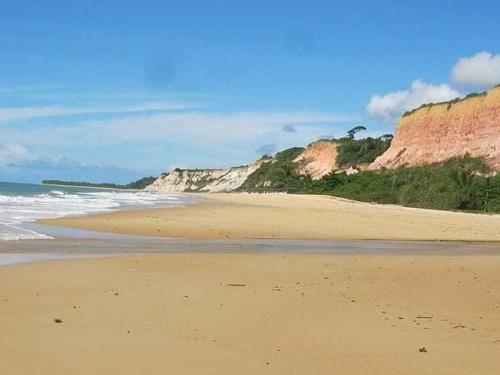 Situated in a region of exuberant cliffs , this semi-desert piece of paradise presents pristine stretches of native forest and a transparent sea quite rough.
ARAÇAÍPE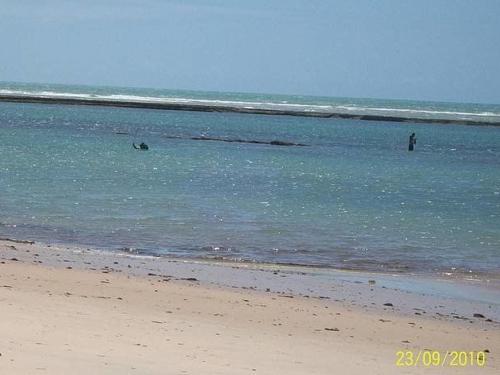 Quite quiet, it is surrounded by inns and pleasant kiosks that play live music and perform luais. At low tide you get natural pools, perfect for dives.
FISHERMAN'S BEACH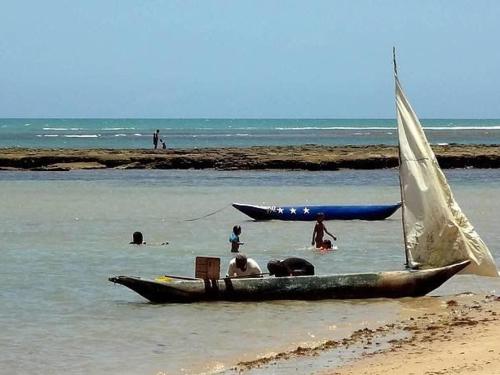 The beach is between the Araçaípe and the Ecoparque and is frequented mainly by residents of the Arraial. It is a protected stretch, with calm sea, full of fishermen's boats.
SPOOL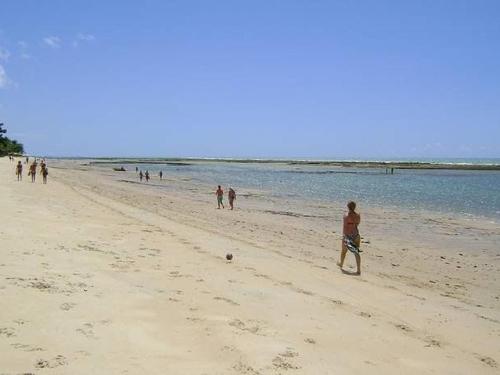 Youth meeting point, Parracho has a gigantic beach club (Uíki Parracho) with bars, loungers, sports activities and music all day. In summer, it promotes crowded parties.
MUCUGÊ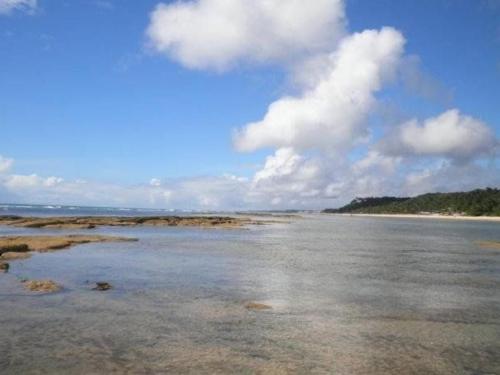 Central beach of Arraial d'Ajuda , Mucugê is full of beach huts and is crowded with families in the high season and in the summer. The natural pools are good for bathing and water sports. In the summer, it is a scene of luaus and raves that span the dawn.