ARRAIAL D'AJUDA ECO PARQUE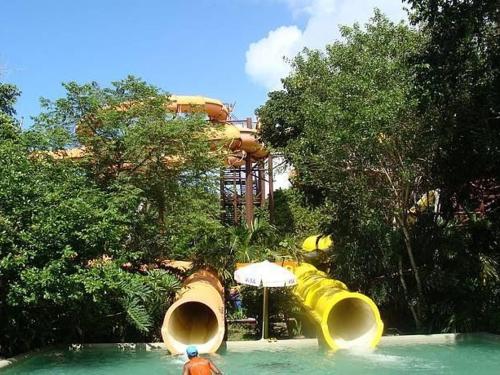 Amidst a reserve of Atlantic Rainforest , the park offers toys for the kids and beach service for parents. In addition to water activities - water slides, wave pool and lazy river - there are radical programs such as zipline, rappelling, climbing, abseiling and tree climbing. In the high season there are shows with axé bands on some weekends.
BEACH BARRACAS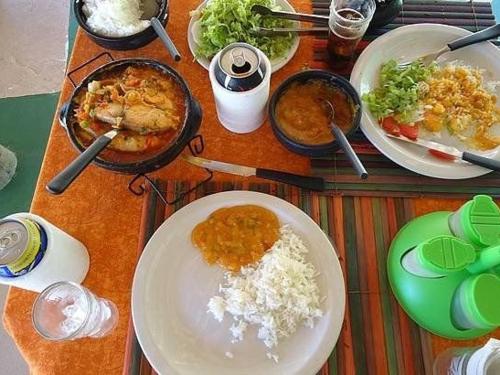 Charming shacks dot the beaches of Arraial. Among them, that of Nel, one of the attractions of Praia dos Pescadores because of powdered rice; To Uíki Parracho, a beach club full of young people; And Maré and Flor de Sal, in Pitinga.
LENGTH OF HELP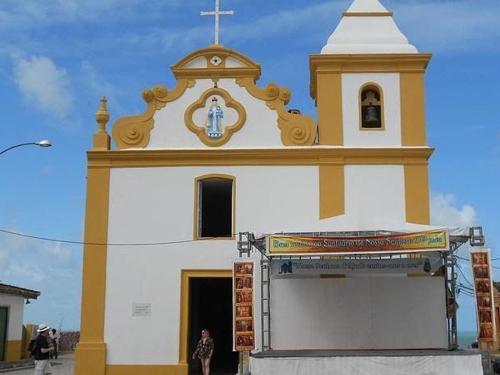 O centro histórico da vila, compreende a singela igreja Matriz de Nossa Senhora da Ajuda, erguida em 1551 e que abriga um mirante que descortina toda a Estrada da Balsa e o encontro do rio Buranhém com o mar. A construção, que fica em frente a uma praça, é emoldurada por casinhas simples e coloridas, algumas transformadas em lojinhas de artesanato, Restaurantes, Bares e um aconchegante o café.
STREET OF MUCUGÊ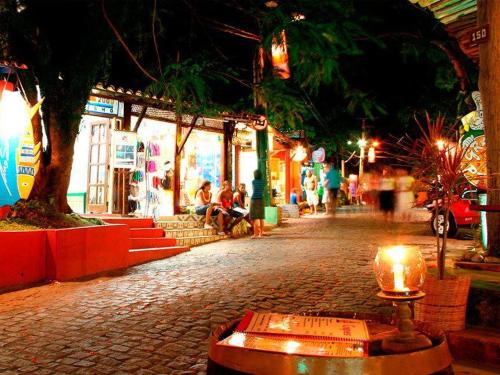 It is the center of
Arraial D'Ajuda
. In addition, it is where nightlife occurs, with lots of shops, restaurants, nightclubs and bars. Corner of the world.